Natural Energy Boosters
Natural energy boosters are any substance or compound that helps increase stamina, vitality, strength, endurance, etc.

Date: 10/21/2022 2:51:47 PM ( 12 mon ) ... viewed 79 times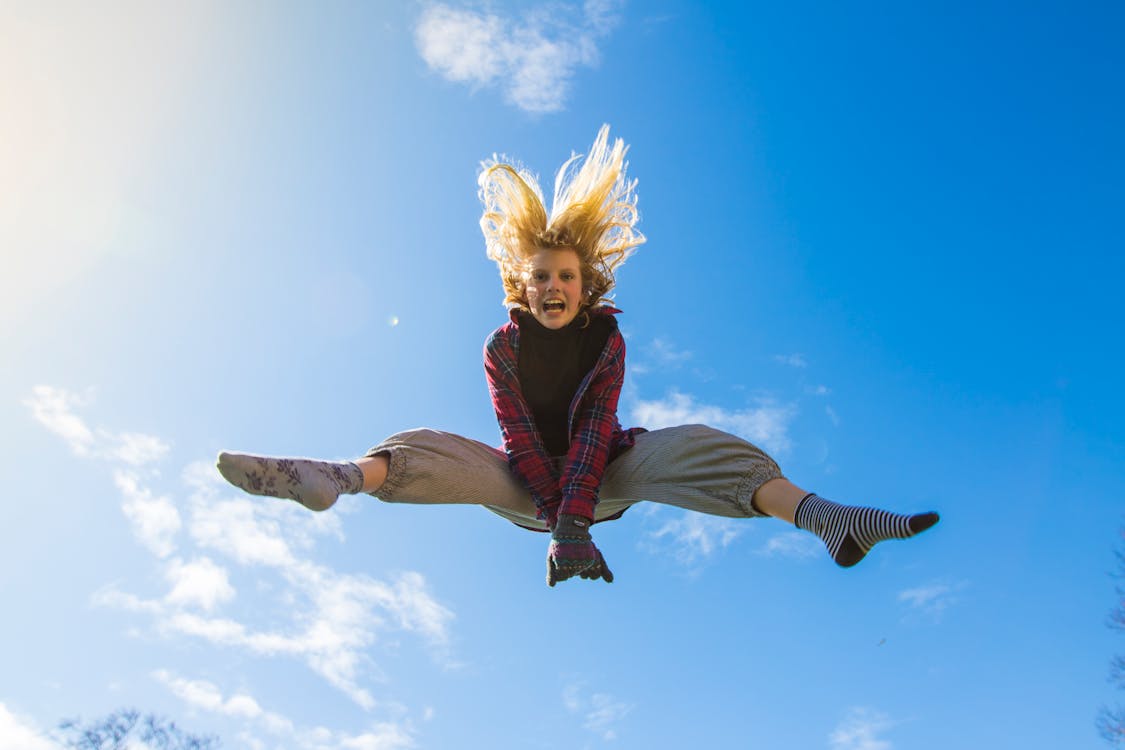 The human body is a very complex structure, requiring the right amount of energy for proper functioning. During our daily activities, we get tired easily as our bodies run out of energy. A healthy diet should be consumed to maintain good health by getting all the required nutrients from food. Natural energy boosters are any substance or compound that helps increase stamina, vitality, strength, endurance, etc. This article reviews different natural energy boosters that have been used.
Fruits: Fruits are loaded with essential vitamins and minerals like vitamin C, potassium, fiber, phosphorus, magnesium, iron, copper, calcium, etc., which provide you enough energy to do physical activity and also prevent constipation. They also contain water, carbohydrates (sugars), proteins and fats, which contribute to good fitness. Eating regularly helps keep your heart healthy and prevents blood pressure issues. Fruits are highly nutritious and very easy to digest. They are loaded with powerful nutrients and antioxidants, which help maintain good health. Consuming fruits, particularly berries, grapes, citrus fruit and apples, every day will give you enough energy and strength to perform daily activities.
Green tea: Green tea is known to boost your metabolism rate. It has high levels of caffeine which gives you the energy to perform day-to-day tasks. You can take green tea along with other supplements such as ginseng. Ginseng contains ingredients that help in giving you more energy and make you feel full for longer periods.
Yogurt: Yogurt is one of the best protein sources necessary for building muscle mass. Also, yogurt is rich in calcium, an important bone booster. In addition, it acts as a laxative and cleanses your digestive system.
Oatmeal: Oats are excellent dietary fiber sources, improving digestion. It also boosts your immunity and makes you feel full for a longer period. Therefore, eating oatmeal regularly provides sufficient energy along with nutrition.
Supplements: Supplements include vitamins and minerals that help build muscles, keep your skin glowing, and keep your immune system strong. These products are available in various forms, including pills, capsules, powders, tablets, liquids, and beverages.

Le-Vel Thrive

has the best supplements to boost energy
Protein Powder: Protein powders are usually made using milk, whey, soybean, egg and casein protein. All these are safe and suitable for vegetarians. Protein powders help boost your energy level and improve your overall health.
Animal products: Animal products, mainly meat, have high amounts of zinc, B12, choline, amino acids and creatine, which are necessary for building muscles. Consumption of fish, chicken, beef, pork, etc., is beneficial for providing you with energy. However, avoid consuming large quantities of animal products because they may cause weight problems.
Vegetables: Vegetables, especially leafy veggies, contain antioxidants that help keep your vision sharp and reduce eye fatigue. They also give you energy and strengthen your bones. Some vegetables such as beetroot, broccoli, cauliflower, spinach, turnip, peas, kale, cabbage, carrot, cucumber and tomato contain Vitamin K, which strengthens your bones and teeth.
Water is the source of life and a vital element that keeps us alive. It plays a major role in flushing toxins, regulating blood pressure, maintaining electrolyte balance, relieving constipation, cleaning the liver, improving eyesight, removing waste matter from kidneys, etc. Drinking at least six liters of pure water every day is highly recommended. Dehydration leads to low energy levels and tiredness. Drink plenty of fluids throughout the day so that your body stays well hydrated. Dehydration can occur due to excessive sweating during physical activities or due to insufficient drinking of water during a workout.
Spices: Spices like ginger, garlic, turmeric, black pepper, cinnamon, cayenne, cloves, coriander leaves, curry leaves, fennel seeds, mustard seeds, nutmeg, red chili, saffron, sesame seeds, and bay leaves are useful in strengthening your immune system and increasing energy levels. Eating them daily helps remove harmful free radicals and provides relief from different diseases.
Exercise: Regular exercise is essential to increase your energy level. Exercise increases your metabolic rate and helps you burn calories faster. Walking, jogging, cycling and swimming are some of the best exercises for keeping fit and healthy.




Add This Entry To Your CureZone Favorites!
Print this page
Email this page
Alert Webmaster