Every day on television and other media we are barraged with ads about heartburn and acid reflux, which seem to tell us that stomach acid is the culprit causing our pain. If we take the patent medicine recommended in the commercial, our stomach problems will disappear. And how do those medicines propose to "fix" the problem? They lower the level of stomach acidity by either neutralizing stomach acid (these are antacids) or by shutting down the stomach's ability to produce acid (proton pump inhibitors, or PPIs).
But it's not really the level of acid in the stomach that causes the discomfort we call heartburn. Heartburn is caused when acid that is supposed to be in the stomach aiding digestion backs up into the esophagus, whose lining is not capable of withstanding the acidity and is chemically burned by it. If we take the advertised patent medicine, it will reduce the level of acid in the stomach, and so if comes up into the esophagus, its acidity will be less there as well, reducing or eliminating the burning sensation. But is this really a heartburn cure, or just temporary symptom relief? And do people really have too much acid in their stomach? Most importantly, is it healthy to reduce stomach acid?
Are Antacids and PPIs Really a Heartburn Cure?
Antacids and PPIs do reduce stomach acid, so when acid comes back into the throat, it does not burn as much. But antacids do not stop acid from going where it doesn't belong in the first place. Why does acid come up into the throat? There is a valve at the bottom of the esophagus, just before the stomach, called the lower esophageal sphincter (LES). It allows food to pass into the stomach, but is supposed to prohibit stomach contents from going in the other direction. When there is food present in the stomach, that valve is supposed to be shut tight, but sometimes it relaxes when it should not. In some cases, the LES malfunctions because of food allergies and sensitivities, caffeine, alcohol, or nicotine. But it also happens when none of these is present. Doctors are not sure why, but some theorize that more acid, not less, is needed to keep the valve firmly shut, and that the valve relaxes in the presence of low stomach acid. If that is so, taking antacids could actually make the problem worse, not better.
Do People Often Have Too Much Stomach Acid?
Many studies have revealed that the production of stomach acid often decreases as we age, so that older people have much lower acidity level than younger ones. Yet often people develop heartburn in later years, just as acid production is declining. So it does not seem likely that heartburn is related to too much stomach acid at all. Yet when one goes to a doctor for a heartburn cure, antacids and PPIs are often prescribed without any testing on stomach acid levels. Ironically, when that test is done, it often reveals a lack of stomach acid rather than too much! This fact supports the theory that more acid keeps the LES more tightly closed.
Is It Healthy to Reduce Stomach Acid?
Stomach acid is needed in digestion and absorption of protein, vitamins, minerals, and other nutrients. Older people in particular, who have lower levels of stomach acid, have difficulty absorbing sufficient nutrition. Moreover, stomach acid is a barrier that can prevent bacteria and other unwanted microorganisms from getting further into our digestive tract. Low stomach acid is linked to a variety of medical conditions including osteoporosis, pneumonia, and macular degeneration. Given that antacids only provide temporary relief from heartburn symptoms, and can lead to serious diseases or infections, they are not the best answer to the issue of heartburn.
What are better alternatives in curing heartburn?
Because many people suffering from heartburn have low stomach acid, some doctors have found that acid supplements often cure the problem. The supplements also help restore the digestive system, which enables better absorption of nutrients. Of course, no one should take acid except with the advice and under the care of a licensed doctor. If acid is normal in a person suffering from heartburn, his or her physician will often recommend testing for food allergies that could be causing the LES to malfunction. In addition, other natural supplements have been proven to help strengthen LES function, in particular melatonin. So if you are suffering from heartburn, especially with any frequency, look for an integrative doctor (one who combines the use of supplements and natural remedies with more conventional approaches as needed) who is familiar with stomach acid level testing, and can get to the real cause of your heartburn.
For more information, see Your Stomach: What Is Really Making You Miserable and What to Do About It.
................................................
http://www.glutenfreesociety.org/gluten-free-society-blog/gluten-sensitivity-...
Gluten Sensitivity Induces GERD (Gastroesophageal reflux disease)
A recent research study linked peptic disease (heartburn, GERD, stomach ulcer) to gluten exposure in patients with gluten sensitivity.
PD (peptic disease) is not uncommon in the presentation of CD (celiac disease). It is more likely to be found in the second decade of life. CD should be included in the differential diagnosis of patients with non-HP(H pylori) PD and we suggest routine CD serology and small bowel biopsy in patients with unexplained PD.
The authors of this study recommend that all patients with non infectious peptic disease be screened for celiac disease.
Source:
Scand J Gastroenterol. 2009;44(12):1424-8.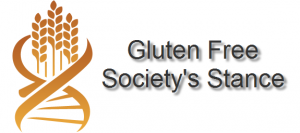 I commonly see patients with a conglomeration of gastric symptoms that are directly caused by gluten exposure. Reflux, heartburn, ulcer disease, Barrett's esophagus, and even hernia are some of the more common diseases I have seen go into remission with the implementation of a TRUE gluten free diet.

It is common for physicians to rule out infection (primarily H. pylori) in these patients, but gluten intolerance is very rarely investigated. The results of this study suggest that patients with gastric disease be screened for celiac disease. The problem with this recommendation is that celiac blood tests and biopsies are extremely inaccurate and have a high degree of false negatives. The other problem is that many people have non-celiac gluten sensitivity. Therefore, testing them for celiac disease is a complete waste of time and extremely misleading.

That it why I recommend genetic testing. The results cannot be skewed by diet and are not accompanied with the flaws of celiac blood and biopsy testing.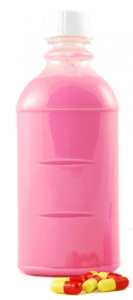 Remember that taking heavy doses of anti-acids and prescription reflux medications is not the answer. These drugs only serve to neutralize or reduce stomach acid. Reduction of stomach acid is a major problem as it increases the risk for:
Infection
Osteoporosis (ironically, gluten also causes bone loss)
Vitamin and Mineral deficiencies (calcium, B-12, folic acid, iron, zinc, and more – also common in those with gluten sensitivity issues)
Protein and fat malabsorption
Additionally, the medication does not treat the actual cause of disease, but merely reduces the symptoms, thus creating a false sense of "healthy security".

Please do me a favor. If going gluten free eliminated or reduced your gastric problems, please share with us below in the Leave a Reply Box. Your story may help encourage someone else to go gluten free.

In good health,

Dr. Osborne – The Gluten Free Warrior

::::::::::::::::::::::::::::

This is an EXCELLENT SERIES of articles. I've copied and pasted the first in the series, please read them all:

http://chriskresser.com/what-everybody-ought-to-know-but-doesnt-about-heartbu...
What Everybody Ought To Know (But Doesn't) About Heartburn & GERD
In the next few articles, I'll be writing about the epidemic of gastroesophageal reflux disease (GERD) and its mismanagement by the medical establishment.
In this first article I will present evidence demonstrating that, contrary to popular belief, heartburn and GERD are caused by too little (not too much) stomach acid. In the second article I'll explain exactly how low stomach acid causes heartburn, GERD and other digestive conditions. In the third article I'll discuss the important roles stomach acid plays in maintaining health and preventing disease, and the danger long-term use of acid suppressing drugs presents. In the final article, I'll present simple dietary and lifestyle changes that can eliminate heartburn and GERD once and for all.
Heartburn and GERD are no joke
According to the National Institute of Diabetes and Kidney Digestive Diseases, sixty million people experience heartburn at least once a month and twenty five million experience symptoms daily.
Gastroesophageal Reflux Disease (GERD), a more serious form of acid reflux, is the most common digestive disorderin the United States. Studies show that 10-20% of individuals experience symptoms at least once a week, and prevalence of GERD is increasing steadily.
Drugs for acid reflux and GERD are cash cows for the pharmaceutical companies. More than 60 million prescriptions for GERD were filled in 2004. Americans spent $13 billion on acid stopping medications in 2006. Nexium, the most popular, brought in $5.1 billion alone – making it the second highest selling drug behind Lipitor.
As sobering as those statistics are, it's likely that the prevalence of GERD is underestimated because of the availability of antacids over-the-counter. This permits patients to self-medicate without reporting their condition to a doctor.
Up until fairly recently heartburn wasn't taken too seriously. It's primarily been the butt of bad jokes about Grandma's cooking. But we now know that heartburn and GERD can have serious and even life-threatening complications, including scarring, constriction, ulceration, and ultimately, cancer of the esophagus.
Recent studies also show that the damage from poor stomach function and GERD not only extends upward to the sensitive esophageal lining, but also downward through the digestive tract, contributing to Irritable Bowel Syndrome (IBS) and other gastrointestinal problems. IBS is now the second-leading cause of missed work, behind only the common cold.
Problems with the conventional theory
If you ask the average Joe on the street what causes heartburn, he'll tell you "too much stomach acid." That's what most of the ads seem to suggest too. I'm sure you've seen pictures like the one at the top of this post in ads for acid suppressing drugs on TV and in magazines.
But there's a big problem with this theory: the incidence of heartburn and GERD increases with age, while stomach acid levels generally decline with age (Fig 1).
Numerous studies have shown that stomach acid secretion declines with age. In one study researchers found that over 30 percent of men and women past the age of 60 suffer from atrophic gastritis, a condition marked by little to no acid secretion. Another study found that 40% of women over the age of 80 produce no stomach acid at all. 1
Figure 1. Mean stomach acid secretion from the second to the eighth decade. (from Wright, 2001 p.20)
Just as studies show acid secretion declines with age, it is also well established in the scientific literature that the risk of GERD increases with age.
If heartburn were caused by too much stomach acid, we'd have a bunch of teenagers popping Rolaids instead of elderly folks. But of course that's the opposite of what we see.
In fact, according to Jonathan Wright, MD of the Tahoma Clinic in Washington state, when stomach acid is measured in people suffering from heartburn and GERD it is almost always low, not high. In his book Why Stomach Acid is Good For You, Wright explains:
When we carefully test people over age forty who're having heartburn, indigestion and gas, over 90 percent of the time we find inadequate acid production by the stomach.
In Wright's 25 years of conducting these tests, he found very few people with excess stomach acid. Excess stomach acid is only found in a few rare conditions like Zollinger-Ellison syndrome), and GERD is hardly ever associated with too much stomach acid.
What's more, Wright and other clinicians have found that giving hydrochloric acid supplements to patients with heartburn and GERD often cures their problem:
In 24 years of nutritionally oriented practice, I've worked with thousands of individuals who've found the cause of their heartburn and indigestion to be low stomach acidity. In nearly all these folks, symptoms have been relieved and digestion improved when they've taken supplemental hydrochloric acid and pepsin capsules.
My own clinical experience, although far more limited than Dr. Wright's, confirms this. So far every patient I've had with heartburn or GERD has responded well to hydrochloric acid supplementation. We'd expect just the opposite to be true if these conditions were caused by too much stomach acid.
A symptom is not a cause
When I explain to patients that GERD is caused by not enough stomach acid, rather than too much, they are initially doubtful. "If that's true", they say, "then why do my antacid drugs provide relief?"
I'm not denying that the symptoms of heartburn and GERD are caused by stomach acid refluxing into the esophagus. Nor am I arguing that reducing or eliminating stomach acid with drugs doesn't relieve those symptoms.
What's crucial to understand is that any amount of acid in the esophagus is going to cause problems. That's because its delicate lining isn't protected against acid like the stomach lining is. You don't have to have excess acid in your stomach to have heartburn.
Also, symptom relief doesn't imply that the underlying cause of the problem is being addressed. Too often western medicine focuses on suppressing symptoms without paying attention to what is causing the symptom in the first place. The misguidedness of this approach is clearly demonstrated by the use of acid inhibiting drugs to treat heartburn and GERD – problems which are caused by not enough stomach acid!
The consequences of ignoring the cause
As I wrote above, Americans spend more than $13 billion on acid stopping drugs each year. This expense might be justified if antacid drugs were actually curing heartburn and GERD. But just the opposite is true. Not only do these drugs fail to treat GERD, they will make the underlying condition (not enough stomach acid) worse. This virtually necessitates the lifelong use of these medications for anyone who takes them.
While this is a nifty sales strategy for the drug companies, it's a bitter pill to swallow (yes, pun intended) for those suffering from heartburn and GERD.
Curing a disease means eliminating its cause. When a disease is cured, the symptoms don't return once the treatment is removed. This of course is not the case with drugs for heartburn and GERD. As soon as the patient stops taking them, the symptoms return. And often they're worse than they were before the patient started the drug.
Unfortunately, pharmaceutical companies aren't interested in cures because they aren't profitable. It's much more lucrative to sell drugs that people have to take for the rest of their lives than it is to promote dietary or lifestyle changes that would cure the problem.
Therefore, although the drug companies are well aware that GERD isn't caused by too much stomach acid and that low stomach acid causes serious health problems and complications, they continue to sell billions of dollars worth of antacids to an unsuspecting public. Even worse, these powerful drugs are now available over-the-counter with no warnings about the dangers they present.
Note: if you think this sounds strangely like the situation with the #1 selling drug, Lipitor, you're correct. Lipitor arbitrarily lowers cholesterol across the board, even though evidence clearly indicates that high LDL cholesterol is not the cause of heart disease. What's more, low cholesterol is associated with greater risk of death in the elderly population. Something is definitely wrong with our "healthcare" system when the #1 and #2 medications are actually contributing to the conditions they're supposed to treat. But I guess if you're looking at it from the standpoint of the drug companies, who are in business to make a profit, it's the perfect business model.
In the Part II I explain exactly how low stomach acid causes heartburn, GERD and other digestive conditions. We'll also look at the primary causes of low stomach acid, and how you can prevent this condition from occurring. Read on!
Sharp GS, Fister HW. The diagnosis and treatment of achlorhydria: ten-year study. J Amer Ger Soc 1967;15:786-791. ↩