Diagnosed with Hashimotos about two years ago and was told there was no cure for it.
Started down the road to hell with Big Pharma, but meantime started digging around on my own and found CZ, along with a few others.
TPOab and TGab numbers were triple digit and my TSH was around 60 or so.
First thing I found out was the
Amalgams
had to go, and they did. TPOab tanked.
Got off the synthroid and started NDT, Armour. Had to twist my doctors arm to get it, but I got it.
TGab has and is the biggest battle thus far. Got off Dairy, Wheat, and in my case, Corn and Pork, and the results are becoming clear to me.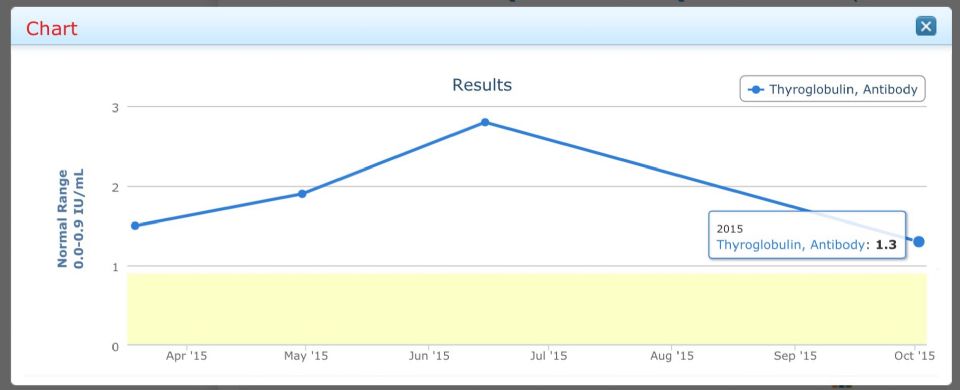 Problem I am seeing now is my TSH tanking and my FT3 elevating. I just lowered my NDTdose from 75 to 60mg.
I have been doing 100mg
Lugols
for the last 6 mos or so, along with all the co sups.
Anyways, I am wondering if anyone has ever seen Hashis go away, and a hypothyroid condition correct itself.
Any input or obsevations would be appreciated.