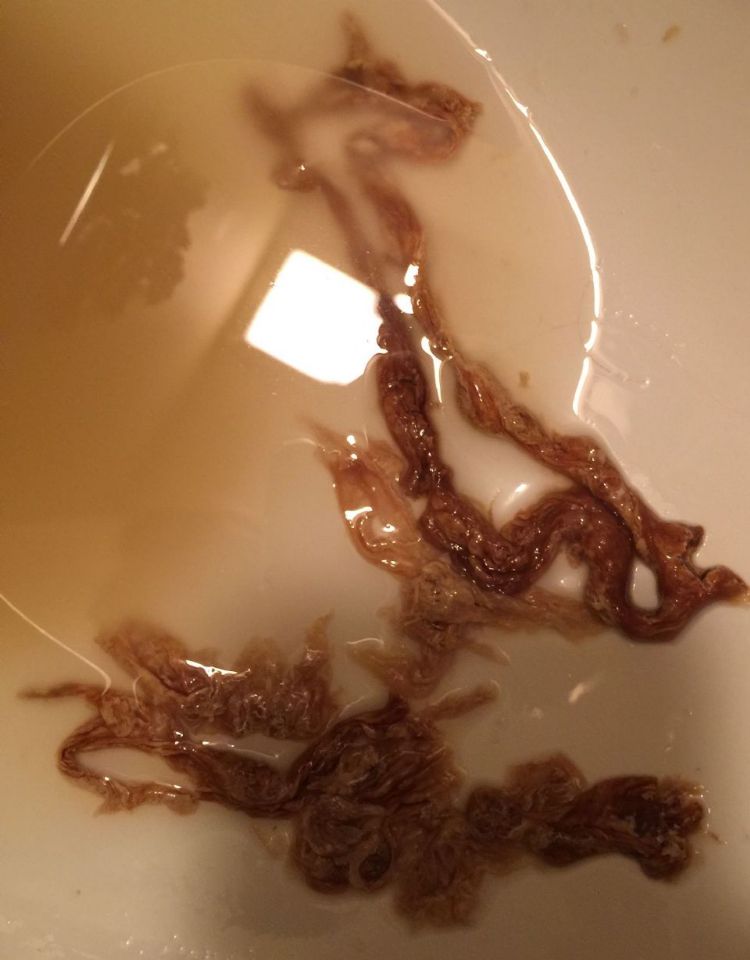 (Above is Candida I've gotten out after enemas, Nystatin then coffee)
I've been battling "the beast" for at least 8 years. Probably longer, I just didn't know what it was at first.
I have been as sick as a person can be, without being dead. About 4 years ago, I had reached a better place, but stress and going off the diet by eating bread/pizza/chocolate...it started back even more stealthy and strong. This stuff is amazingly resilient and life altering.
First and foremost I have to say the only thing that got me to a livable place was cutting out sugars and flours AND Nystatin enemas. (Thank You Jorge, so much)
Other things that I've tried and recommend are:
Black walnut hulls
Molybdenum
Activated charcoal
Vit. C
Vit. D3
A digestive enzyme complex at meals
Slippery Elm/Marshmallow Root/Collagen/Gelatin for leaky gut.
Olive Leaf-Lactoferrin-Colostrum-Pau d' Arco-Monolaurin (rotated)
Chanca Piedra
Swiss Kriss for constipation, you may have to take more than label says to get things moving.
I've tried other things like GSE, Oregano, ACV, Coconut oil, Threelac, and Iodine. I don't recommend these, solved nothing.
I tried fecal transplants 3 X. Although it helped temporarily, it did not touch the already existing Candida in my colon.
*Start with ENEMAS! Nystatin and also coffee enemas. TWICE A DAY. (Important)*
Start homemade kefir if you can. Buy starter on Amazon.
DIET IS ALSO MANDATORY. No sugar, breads, pastas, etc.
I'm not cured yet. (Are we ever, I'm not so sure) But I'm living again. It's a wonderful start.