Chocolate Smooth Move = yum yum
Your Senna Tea is the herb senna and is known for its laxative effect,
sort of like people expect Chamomile tea to relax you or Green tea to
amp you. Its the right thing.
Yes, it would not be appropriate to use a laxative tea day after day
when you are not fasting, but when you are fasting and not ingesting
solid food, you are fine to use it. I only use it while fasting on the
MC and in between have really good digestion and elimination without
any aid.
The senna tea by itself may be strong so if your steeping time is too
long you may have some cramping. You can ameliorate this by steeping
the next cup less time.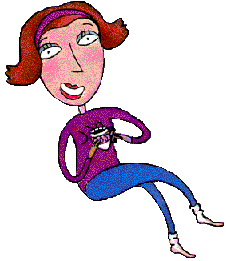 Best of luck on your cleanse~~
be happy, be well,
Zoe
-_-
The Master Cleanse
Express
//www.curezone.org/blogs/f.asp?f=770