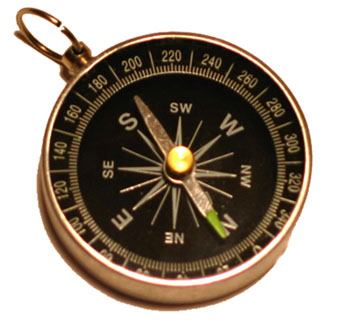 Canada would seem a close getaway but they are being
swamped from Mexicans fleeing the United States~~
http://www.canada.com/windsorstar/story.html?id=eb24c2f6-7372-4da6-abdc-806fa...
I'm with the others...hang onto your own moral
compass, and find peace. Its hard to believe that
we may look back at these times and include them
in the "good ol' days" but make these days as
good as you can. Use them to reach out to your
friends and family as, if we have situations where
its survival mode, you will find your blessings
in others who are trying to also get through whatever
will become of this chaos. Clean up your blood and
amp up your immune system as much as possible, and
educate yourself in alternative ways to do things.
My tact also is to pray and look for ways to be a
part of the solution. I have not given up hope that
some event will happen to bring nations together.
One thing for sure though, our paradigm has shifted.
Twenty years ago we were wondering how these times
*could* happen. On 9-11, one of the first thoughts
I had was, wow, this is the beginning. Then as the
seeds of fear were planted and are constantly being
watered by rhetoric and innuendo and psy-ops, I
refuse to be afraid and to give up hope. Meditate
on your feelings and find that wellspring of courage
you know is somewhere deep inside. Our country was
founded by people who had dreams and ideas and nothing
was written in stone. It still isn't and each of us
*can* make a difference, even if only by refusing
to buy into the Terror as our worse enemy.
I actually like that more people are beginning to think,
wow, something IS wrong. We have to pay attention to
this. It is not to late to wage PEACE on a personal
and global level...
blessings,
Zoe
-_-